Day 11

Vukovar, Croatia

Osijek

School Visit

Home-Hosted Lunch

Batina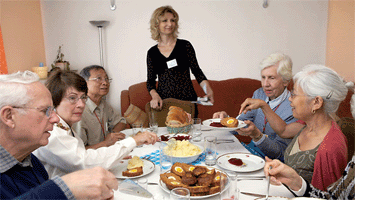 After docking this morning and passing through customs in Vukovar - site of the worst artillery shelling of the Croatian-Serbian war - you'll take a short walk through the town and see some of its scars, as well as witness its revival. Then you'll set out to explore Osijek, the administrative and economic center of eastern Croatia.
Situated on the Drava River, about 15 miles from the mouth of the Danube, the area the city occupies was populated even in prehistoric times, and the Romans erected the first urban settlement. But its advantageous geographical location made it prey to assault throughout the centuries. It was destroyed by the Huns, rebuilt in the Middle Ages, destroyed by the Turks, and rebuilt again in the 18th century. As a result, Osijek boasts an eclectic architectural heritage, which you'll see on your city tour.
Among the more notable sites are the Tvrdja, a unique urban and military complex that lies in the center of the city and was built between 1712 and 1721 by the new Austrian authorities; a neo-Gothic Cathedral of Saints Peter and Paul, with a 290-foot spire; and a striking, 690-foot modern pedestrian bridge that rises over the Drava. Reliving its own cruel history in our era, Osijek was heavily damaged during the Croatian-Serbian war that waged from 1991 to 1995. Now peaceful, the city is experiencing a rebirth of civic pride and cultural and economic achievement.
Following your walking tour, partake in two exclusive Discovery Series events. First, visit with students at a local school (when in session) supported, in part, by Grand Circle Foundation. Then, enhance your appreciation for everyday Croatian life as you join a local family for a Home-Hosted Lunch.
Later this afternoon, transfer by motorcoach to Batina, where you'll meet your ship. Dinner is onboard this evening.