Day 3

Bucharest, Romania

City Tour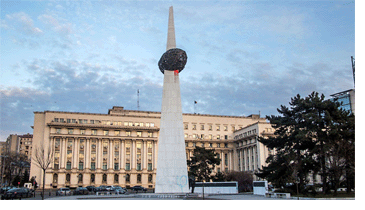 If you began your European discoveries early with our optional pre-trip extension in Transylvania, Romania, you will join the main group today. This morning, get acquainted with Bucharest on a panoramic tour. This is an old city that has served as the capital of Wallachia and later Romania since 1659. Today, it is noted for its broad, tree-lined boulevards, well-kept parks, and mix of architectural styles that combine Neo-Classical 19th-century structures with monumental 20th-century edifices (the latter built for the most part to satisfy the late dictator Nicolae Ceausescu). You'll view the Arc de Triomphe (commemorating the achievements of World War I soldiers) and drive along Victory Avenue to Revolution Square, where recent events in history are inscribed.
After lunch on your own, enjoy the rest of the afternoon at leisure. Perhaps you'll visit the majestic Palace of the Parliament, the second largest administrative building in the world - and certainly one of the most impressive. Dive into the controversial history of how the massive palace came to be under the Romanian dictator Nicolae Ceausescu. After an earthquake devastated the city in 1977, Ceausescu took advantage of the land and recruited 700 architects and around 1.5 million factory workers to complete the project. Ceausescu passed away before the massive undertaking was finally finished in 1994.
Dinner is on your own this evening.